Shopping Cart
Your Cart is Empty
There was an error with PayPal
Click here to try again
Thank you for your business!
You should be receiving an order confirmation from Paypal shortly.
Exit Shopping Cart
| | |
| --- | --- |
| Posted by Joy on August 31, 2012 at 11:55 PM | |
It has been a very busy summer and it doesn't seem like it should be ending already.  I had not planned on doing 2 days a week at the Lyman Farmer's Market.  It was a new market that I found out about by accident and I was so happy about it.  I really hope the Market will continue next year, it's a great location and there are some great vendors.  We have had super customers who continue to come even though it was a slow beginning and we lost some vendors.  This is a great opportunity for our community so if you are local and haven't been out to visit yet, please come on out.  We hope to be there through November and maybe even once a month during the winter.  That will depend on the customer response.  I am currently low on eggs so I am only at the market on Saturdays right now.  The hours are 9 until 1 every Saturday morning at 59 Groce Road, Lyman SC. 
I was able to put some things up for the winter.  I've canned salsa, sweet pickles, peaches and peach butter this summer.  I also bought pickled beets from a neighbor who does them so good that I don't even want to try.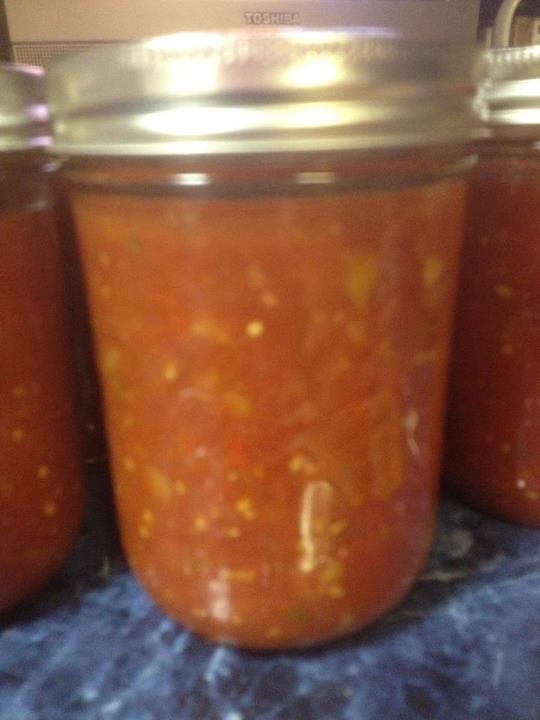 The heat this summer took a toll on us.  We did lose some birds to the heat which caused us to start looking for some cooling options for the birds.  We added a fan to the big coop as well as misters.  The misters worked so well that we went back and found some bigger ones to add to the breeding yards.  The birds would stand by the misters and wait on us to turn them on daily.  We ran them all afternoon through July and most of August.  I will have them for next year and hopefully we won't lose anymore birds to heat. 
I  apologize to my customers who were on waiting lists and never received the call to pick up birds.  It has been a very hard year for me with hatching.  I had fewer chicks and keets available and more customers waiting on them.  I had an over abundance of mallard ducklings but the muscovy ducklings have come late in the season.  They are still hatching as of this week.  I am cutting back on the hatching due to time restraints.  Baby chicks require a LOT of work and time.  I will be hatching only for special orders for the rest of the year.  Of course the hens do raise some of their own so I will still have chicks available at times.
We have also been dealing with some personal health issues in our family.  My youngest son has had an ongoing health problem for about 1 1/2 years now and we think we have finally found a solution.  Of course, the solution is requiring a lot of time and effort on my part.  It seems that he is gluten intolerant, so we are changing the way we eat.  I am cooking a lot more (and learning new ways to cook) because we have to eat at home a lot more.  There are very few places that offer gluten free menu items.  It's been a long process and I'm glad to be making progress but it sure has been hard.  This is another reason for my lack of time with the baby chicks and such. 
We have a new place that you can enjoy Joyful Sounds Farm fresh eggs.  The Farmer's Table Restaurant in Spartanburg is now using our eggs.  We deliver to them twice weekly.  They use locally grown products when preparing their food.  I personally know others who are providing fresh produce to them.  If you didn't know about them, give them a try sometime.  You won't be disappointed.
We are trying to make some improvements on the farm which will hopefully save a lot of time.  We've added some automatic drinkers for some of the chickens.  I hope by next year we can have them for all of the birds.  They do save a lot of time.  I also want to build a proper pigeon coop for my white fantail pigeons.  Hoping to get that started very soon since the weather has cooled off a little bit.  We still have a lot of work to do in the barn before we can bring Jonah's horse home.  That will be a priority this Fall as well. We always have a "to do" list waiting on us. 
I am looking forward to Fall and have high expectations of what we can do with the coming cooler temperatures.  I hope you have much success with your "to do" list this Fall also.  Thanks for checking in with us.  I will update again, just as soon as I have a free minute.
Categories: None
/